If you're as passionate about coffee as we are, welcome to your new coffee haven. At Ten Coffees, we're dedicated to making your daily coffee ritual extraordinary. Whether you're a coffee expert or just starting your coffee journey, we're here for you.
Looking to upgrade your coffee experience? Searching for the perfect coffee machine? Curious about your favorite coffee bean variety or want to explore new ones? Or perhaps you're a coffee enthusiast eager to dive into coffee facts and brewing techniques.
At Ten Coffees, we've got it all. Our team of coffee lovers is committed to bringing you informative and entertaining articles that celebrate coffee, inspire exploration, and help you find the best coffee products.
Grab your cup, brew a fresh one, and join us in the world of coffee. Ten Coffees is your trusted companion in the world of coffee, one sip at a time.
What Type of Coffee Machine Suits Your Taste?
Selecting the perfect coffee machine starts with one crucial question: What kind of coffee do you want? Your coffee preferences are the compass that will guide you to the ideal coffee maker.
Are you the espresso aficionado who craves the versatility of a machine capable of crafting a myriad of specialty coffees from around the globe? Maybe you're the no-fuss coffee drinker who simply seeks the comforting embrace of a standard filter coffee machine. Or perhaps you're in pursuit of that freshly ground bean aroma and prefer a coffee machine with a built-in grinder.
Defining your coffee preference is your first step, narrowing down the options and bringing you closer to discovering your perfect coffee companion.
Our coffee machine tests and reviews focus on ordinary coffee makers that brew coffee in various shapes and sizes, catering to the everyday consumer. Whether you prefer ground coffee or whole beans freshly ground before brewing, we've got you covered. And if you're leaning towards coffee pods or classic methods like the piston jug or French press, there's a perfect brewing solution for every coffee lover.
We understand that every coffee enthusiast has their unique preferences, and our goal is to help you find the best brewing solution tailored to your needs. Dive into this article for an in-depth exploration of the various options available to craft your daily coffee delight.
Which Nespresso to Buy?
Ready to dive into the world of espresso machines? With a sea of options out there, making the right choice might seem daunting. Fear not! After rigorous testing of various models, I'm here to simplify your buying journey. I'll dissect features, rate coffee quality, and spotlight key factors, helping you find the Nespresso machine that aligns perfectly with your coffee cravings. Get ready to elevate your coffee game! Stay tuned for a journey to coffee excellence!
Best Coffee Roasters
Austin, Texas boasts a thriving coffee scene that is as diverse and vibrant as the city itself. From trendy cafes to local roasters, there's something… Read more…
Coffee Product Reviews
Unlock the World of Coffee – Dive into our treasure trove of independent reviews covering all things coffee. Whether you're an espresso aficionado or a brewing beginner, our reviews have you covered. ☕
Discover the Breville Barista Express Espresso Machine, a versatile semi-automatic wonder for at-home baristas. Or explore the Tchibo Single Serve Coffee Maker with a built-in grinder that adds fresh flavor to every cup.
Take your taste buds on a journey with the Gevi Espresso Machine, a fast, reliable brewing companion. Want cafe-quality espresso without the fuss? Don't miss the Jura E8 Automatic Coffee Machine.
For the ultimate in simplicity, the De'Longhi Dinamica Espresso Machine makes a perfect cup with a single touch. Find more options like the Nespresso Vertuo Next, Breville Bambino Plus, and Chefman 6-in-1 Espresso Machine, each with unique features to explore.
Your coffee adventure starts here. Click below to dive into detailed reviews and make an informed choice for your perfect brew. ☕🔍
If you love espressos-at-home and espresso-based drinks and want to make them at home with fresh beans and customized settings, you might be interested in… Read more…

If you're looking for a versatile and innovative espresso at home espresso machine that uses whole beans instead of pods, you might want to check… Read more…

If you are a coffee lover who is looking for a fast, easy, and reliable espresso machine, you may want to check out the Gevi… Read more…

If you love coffee and want to enjoy cafe-quality espresso at home with minimal hassle, you might be interested in the Jura E8Automatic Coffee Machine.… Read more…

Are you a coffee lover who wants to enjoy a variety of coffee drinks at home with a simple touch of a button? If so,… Read more…

If you're looking for a coffee machine that can brew different cup sizes and coffee styles with just a touch of a button, you may… Read more…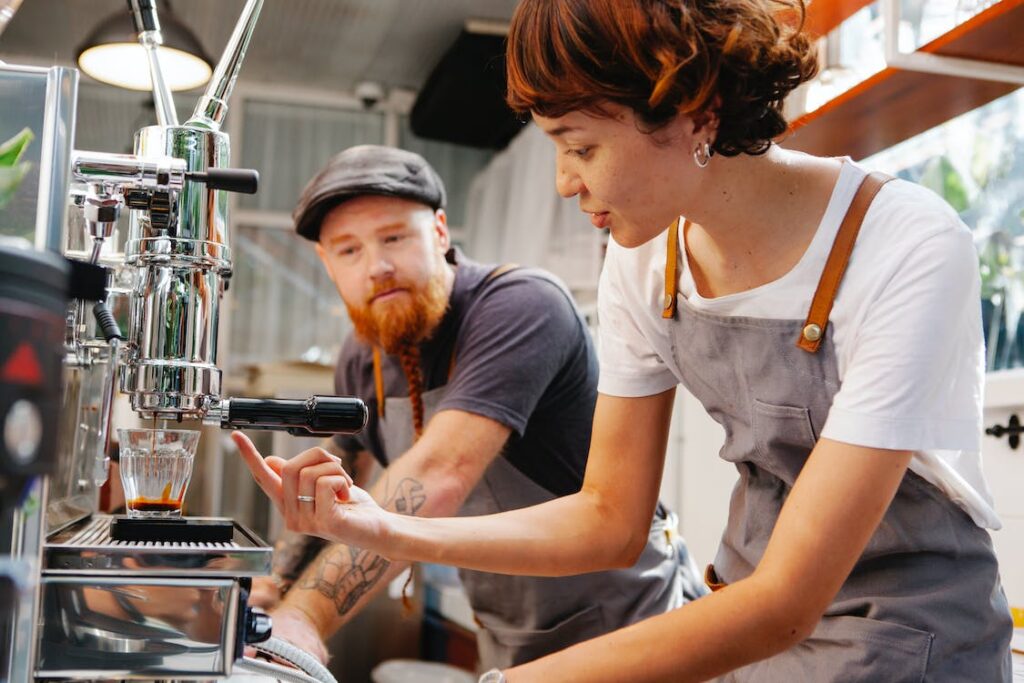 How to Adjust Coffee Strength for the Perfect Flavor
The strength of your coffee can greatly affect its taste. In this blog post, we will delve into the art of adjusting coffee strength to achieve the perfect flavor. We will explore three methods that allow you to fine-tune your brew to your liking. From adjusting the coffee-to-water ratio to selecting the right coffee beans and brewing method, we will cover everything you need to know to achieve your ideal cup of coffee. So grab your favorite mug and get ready to learn how to tune your brew for maximum enjoyment.
And as you explore the depths of the coffee universe with us, remember that Ten Coffees is more than just a website; it's a community of coffee lovers. Share your thoughts, discoveries, and your coffee story with us. Together, we'll make every cup of coffee an unforgettable moment. Welcome to Ten Coffees, where the world of coffee is at your fingertips, one sip at a time.